Locations/Schedules

Halifax/Bedford

Female Schools

Goaltenders

Registration

Special Fee Discounts

Early Bird Draws

Private Schools/Other Services

Instructors

Contact Us
"Our son has been to several hockey schools over the last 3-4 years and by comparison the Tom Duffey Hockey School was by far the best."




"I brought my sons up to the Tom Duffey hockey school in Halifax from Virginia, USA. Both the regular hockey school and the goaltender specialty schools were excellent. The kids had fun, improved in all areas and increased their confidence immensely. Tom runs a superb probramme which we will continue to travel to attend each year."




"Very impressed with your school. The instructor to child ratio was great. Very well organized. I extend to you my congratulations on a school well done! Would recommend to others. Good job."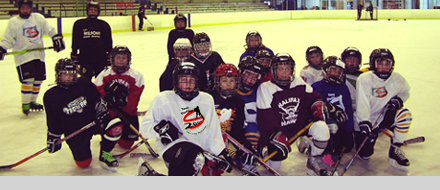 Christmas Break Hockey School
December 21 & 22





U9 (Novice)
Powerskating
Dec 21
8:00 - 9:30am
Halifax Forum
Dec 22
8:00 - 9:30am
Halifax Forum
U11 (Atom)
Powerskating
Dec 21
9:30 - 11:00am
Halifax Forum
Dec 22
9:30 - 11:00am
Halifax Forum
U13 (PeeWee)/U15 (Bantam)
Powerskating
Dec 21
11:00am - 12:30pm
Halifax Forum
Dec 22
11:00am - 12:30pm
Halifax Forum
U9 (Novice)
Puckhandling/Shooting
Dec 21
10:00 - 11:30am
Civic Arena
Dec 22
10:00 - 11:30am
Civic Arena
U11 (Atom)
Puckhandling/Shooting
Dec 21
11:30am - 1:00pm
Civic Arena
Dec 22
11:30am - 1:00pm
Civic Arena
U13 (PeeWee)/U15 (Bantam)
Puck Handling/Shooting
Dec 21
1:00 - 2:30pm
Civic Arena
Dec 22
1:00 - 2:30pm
Civic Arena
Over Flow Group
Power Skating U9/11
Dec 21
12:30 - 2:00pm
Halifax Forum
Dec 22
12:30 - 2:00pm
Halifax Forum
Over Flow Group Puck
Handling/Shooting U9/11
Dec 21
8:30 - 10am
Civic Arena
Dec 22
8:30 - 10am
Civic Arena